I had the privilege of photographing three sweet boys in my studio in Avondale, Arizona. These boys were brought to this world by their loving parents who also have three adult daughters. What are the chances of naturally having three triplet boys (and having 3 girls before that)? It must be fate!
These boys were so cute. With the help of a fellow photographer, Robin Herman, assisting me, we were able to get this newborn session done is no time. The three boys Joseph, Trey and Easton were so different with their personalities even though they looked quite alike.
Kristen stated that Trey was the fiesty one out of the three, but during their session he was a peach and let me do what I wanted. He was perfect! Trey was the one that looked the most different from the other two. But that is not saying much because next to one another they all looked so alike.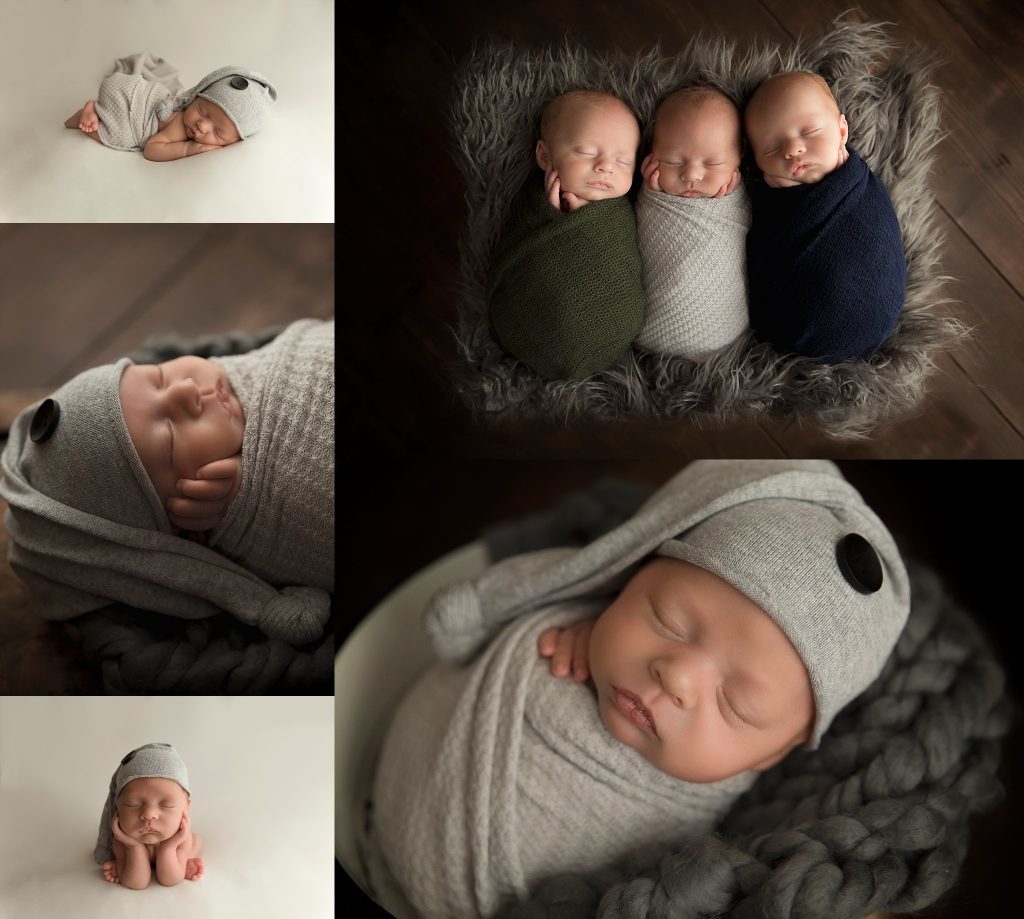 Baby Joseph was one of the two that looked almost identical. It was very hard to tell them apart. Joseph was the most sensative to the three. He was a bit more touchy than the other two. But overall he did wonderful!
Baby Easton was almost a twin to his brother Joseph! He was so sweet and had such a cute littleness about him. I just loved working with him in this session.
Overall the triplet newborn session went so well. I could not have been more pleased with how these boys did. They were truly amazing and such a blessing in this world. I am so glad Kristen chose me to capture such sweet memories for her!
Book your newborn session today! Or you can all us for more information 602-568-6417